L.A.S.C.M.A. link exchange

II/ Please complete the information below and press the submit key before proceeding further in an agreement for a link exchange with LASCMA.

I/ We encourage organizations with web-sites of medical or health related content to consider a conjoint internet-marketing agreement to exchange internet directed links with LASCMA.

Below is our policy regarding link exchanges with other organizations:

...link your web-site to us!

1/ Acceptable links must be directed to the URL's supplied and mutually agreed upon by both parties. Any re-direction of the submitted link without either party's knowledge and mutual consent will be considered a breech in agreement and result in the banner's immediate removal.

2/ The website to which the link is directed MUST have medical &/or health related content as a means of providing information or promoting healthcare products, services &/or technologies. Similarly, web-sites with content of medical sub-specialty interest including general medicine, primary care, HIV Medicine, Infectious Diseases, and oncology may be appropriate parties involved in a link exchange. Other web-sites with non-pornographic content which targets gay men & populations at high risk for STD's &/or HIV infection may also be considered appropriate partners for a link exchange with LASCMA.

3/  Links and/or banners from most other organizations will be displayed on the "Links" page  of LASCMA's website: click here for LASCMA's "WEB-LINKS". For various reasons including security measures (as outlined by the HIPPA Privacy and Transactions Act), we will not display any commercialized 3rd party material on any page other than "Links" & "Web-Tools."
NAME OF PERSON COMPLETING THIS FORM (LAST NAME, FIRST NAME):

OFFICIAL NAME OF ORGANIZATION SPOSORING THE SITE INVOLVED FOR A LINK EXCHANGE:

TITLE OF INDIVIDUAL COMPLETING THIS FORM ON BEHALF OF THE REPRESENTED ORGANIZATION:

ORGANIZATION'S URL ON WHICH OUR LINK MAY BE DISPLAYED:

ORGANIZATION'S OR REPRESENTATIVE'S OFFICE PHONE NUMBER:

ORGANIZATION'S OR REPRESENTATIIVE'S OFFICE FAX NUMBER:

ORGANIZATION'S OR REPRESENTATIIVE'S E-MAIL ADDRESS:

ORGANIZATION'S MAILING ADDRESS:

ADDITIONAL INFORMATION INCLUDING TITLE, DESCRIPTION ETC. MAY BE ADDED HERE.

(DO NOT ATTACH GRAPHICS OR HTML CONTENT HERE):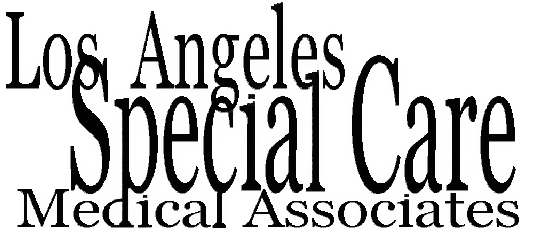 1300 N Vermont, Ste.805                             (ph)323-953-2956

Los Angeles, CA 90027                               (fax)323-913-2588

Internal Medicine  ~  Primary Care  ~  Mens Health  ~  HIV Medicine -- Infectious Diseases

**Note: this is NOT a secure form. If you prefer, click on "print version" below and submit the completed form via facsimile.


as outlined in Section 1 of the contents published at the url www.lascma.com/linkexchange.html.  I also understand this is only a request for an exchange of links to be published on either party's specified web-page. Until reviewed and a response is received, LASCMA and corporate subsidiaries are in no way obligated or bound to the request being made. Logos and graphical content may be bound under legal patent rights and must not be utilized or published on any site without prior agreement from LASCMA.

THANK YOU.

YOU CAN EXPECT TO RECEIVE A RESPONSE IN 7 TO 14 DAYS.

WE LOOK FORWARD TO WORKING WITH YOU!

LOS ANGELES SPECIAL CARE MEDICAL ASSOCIATES